You may have seen wireless paging systems at fast food restaurants and hawker centres, but did you know, these systems are also used in many other industries too?
Before the existence of paging systems, industries had to rely on traditional ways of calling for customers. These could be through methods such as asking for customers' names, remembering faces as well as using physical queue numbers. However, with the implementation of wireless paging systems, notifying customers have become so much easier – and fuss free.
Hospitality Management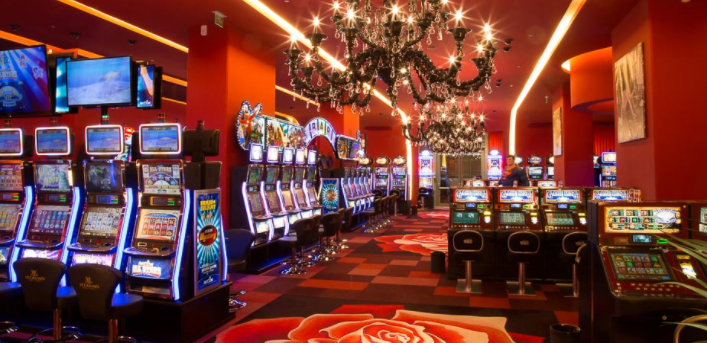 In the Hospitality and Tourism industry, wireless paging systems such as Customer Paging and Service Request Systems are widely used in Casinos to facilitate an ideal and convenient gambling house atmosphere.
Paging system could be used at several areas within a Casino, and one of which includes the bar. Prior to this implementation, customers would have to crowd around the area while they wait to collect their food. With the paging systems in place, guests can take the pagers anywhere they want within the casino and get comfortable as they would be notified when their is ready for collection. This provides guests the freedom to roam about, or visit the bar area for a cocktail while they are waiting to be seated. It has also tremendously help improve communication between the kitchen and customers.
On the other hand, the Service calling request systems allows seated customers to request for service or bill with a push of an button. Before this technology was introduced, customers have to holler or raise their hands to grab the attention of the floor staffs. This form of service request can be inefficient and may also result in frustrations when staffs fail to attend to customers' calls. With this system in place, staffs can promptly respond to their customer's request, and thereby create a better guest experience.
Casinos are definitely entertainment paradise for its guests, therefore when equipped with these systems, they will be able to enjoy a fuss-free experience whether it is drinks or services.
Healthcare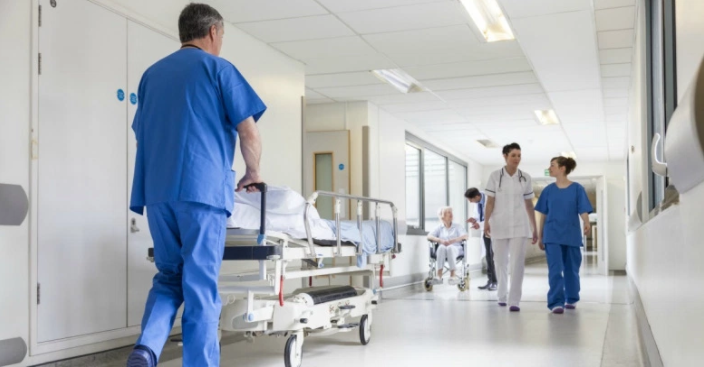 Hospitals and Clinics can be one of the busiest place to be at on any typical day. Paging systems have greatly aided the operations and processes of these sectors' functions.
Frequently used in hospitals, pagers are handed out to patients to notify them when their turn is ready. With this paging system, patients and their family members can feel better assured knowing they are being attended to. While waiting for their treatment, patients can also roam around freely with the pagers instead of waiting in line or at the waiting room. To add on, it can also ensure that patients are well aware of calls even when they are away from the waiting area.
In addition, Service Calling Request systems also benefits other areas of a hospital's operations. For example, it allows warded patients to request for help from the nurse or doctor in, and are very useful in the case of an emergency. This tool is ideal for patients when they wish to contact the staffs – the former would not need to spend time searching around for them, and can even look to it as a full nurse call messaging system. 
All in all, it is vital for hospital to be efficient and these Paging and Service request system helps hospitals and clinics to achieve efficiency in many ways. Not only can it seamlessly connect patients' needs with the nurses and doctors, it also allows hospitals and clinics to provide due diligence and necessary care for their patients.
Banks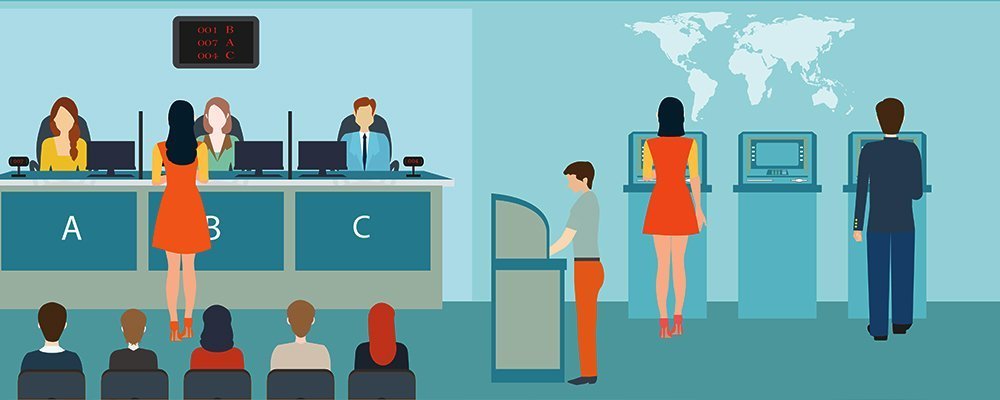 Many people visit the bank everyday where customers management is core. Banks also leverage on Queue number systems to ensure smooth flow of customers at their outlets. The Bank Queue System is a real-time queue management system which help ensure the customer queue flows smoothly. It helps to reduce overcrowding and manage customers' expectations.
The Bank Queue System works through a virtual ticket or token which is collected from a reception machine offline or even online. This system allows customers to have a good estimate of when it will be their turn and avoid wasting their time. It also builds a good image and loyalty within customers.
This queue number system allows banks to develop a reliable and unified communication platform while reducing queue lengths and increasing productivity and operational efficiency. Today, it has become an essential tool for banks to maintain smooth operations and for creating favourable customer experience.
In conclusion, paging systems plays a vital role in the operations of a business for a wide variety of reasons. At its core, it is simply a communication solution to bridge the gap between businesses and their customers. It has succoured businesses in simplifying their processes, better manage their labour as well as enhances customer satisfaction and experience. This technology is simple,easy and versatile to use. With its versatility and low price point, industries can utilize these systems to communicate not only with their customers, but also with their staffs and the back end operations.
It is undeniable that wireless paging systems are a great tool that businesses can leverage on to facilitate a smooth and effective communication process regardless of their business nature.
Interested in getting a paging system but unsure which suits your business best? Click here to find out more!