The Productivity Solutions Grant (PSG) is a newly introduced scheme that replaces and combine three existing grants – Spring Singapore's Innovation & Capability Voucher (ICV), the National Parks Board's Landscape Productivity Grant, and Infocomm and Media Development Authority's support for pre-scoped solutions under the SMEs Go Digital Programme. An initial of S$110 million has been set aside for this new initiative. Here are some things you should know about the PSG.
PSG still retains the benefits of ICV while providing a centralised platform for grants that can meet SMEs financial needs – smaller firms can now get access to funds easier than before.
The objective of PSG is to assist businesses in accessing to a wider range of productivity solutions for business upgrading. It is a simplified grant that streamlines existing grants and benefits local businesses. The table below highlights some key differences between the ICV and PSG: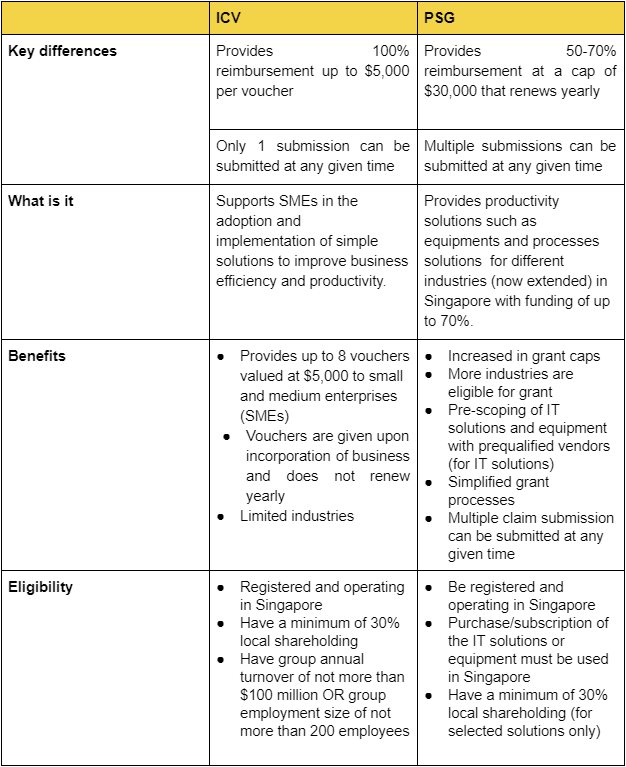 With plans to combine more grants in time to come, the PSG provides funding support of up to 70 percent with grant caps raised and customised for each industry. PSG provides funding for a  wide range of industries, and for a start, it includes the Retail, Food and Beverage (F&B), Logistics, Precision Engineering, Wholesale and Landscaping Industries. In addition, the grant will also support broad-based solutions that cut across industries, such as Digital Customer Relationship Management and Human Resource Management Systems.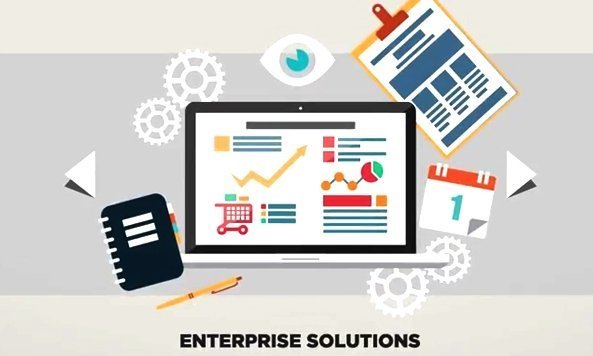 With this new scheme in place, businesses can anticipate improving business growth and productivity by adopting technology solutions supported under PSG. Businesses can start to apply for the Productivity Solutions Grant on the Business Grants Portal when the scheme commences on 1st April 2018.
SIGNALGRYD is a pre-approved registered vendor with the Infocomm Media Development Authority (IMDA) and our products eligible for the PSG. Do reach us at [email protected] if you have any questions regarding the PSG or check out our page for more information on PSG .