August 9th,
National Day.
The celebration of Singapore's independence.
For many of us, this day holds fond memories of wearing red to school, attending numerous celebrations and singing along to National Day Songs. In lieu of the upcoming holiday, SIGNALGRYD has compiled a list of affordable Singaporean dishes that will be sure to trigger memories of home with every bite.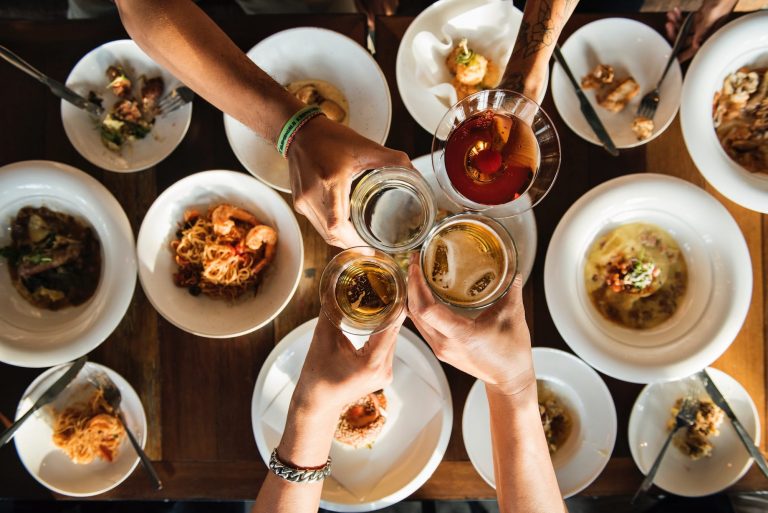 Although some of these places may conjure long queues during certain hours of the day – especially during the holiday period – it's nothing that we're not accustomed to. After all, we Singaporeans, and what better way is there to enjoy the holiday than with a hearty meal of local delights with family and friends? From traditional hawker dishes to affordable buffets, we've got you covered.
The first on our list of value-for-money eateries is 328 Katong Laksa. Being one of Singapore's national dishes, a good bowl of Laksa will bring forth a sense of nostalgia with each mouthful. While everyone is sure to have their own favourite when it comes to this popular dish, this particular chain of Laksa is one that everyone should try.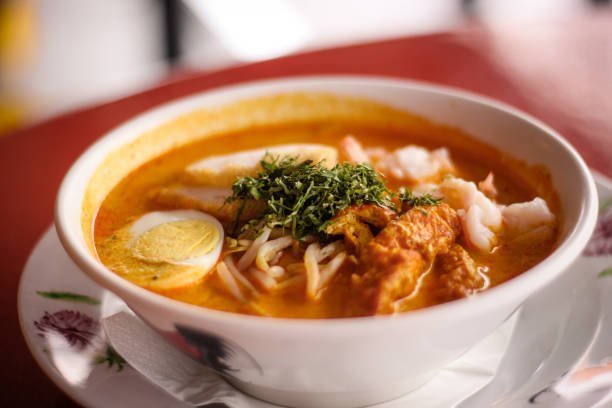 What makes 328 Katong Laksa stand out is their near-perfect blend of the coconut-based curry soup – a super umami mix of shrimp paste and herbs. It's not too bland, yet not overwhelming to the point where one ingredient can be tasted more than the others. What's more, you get to control the spiciness level of your Laksa by adding their signature sambal chilli according to taste. This chain even beat out Gordon Ramsay's Laksa in 2013 when he came to compete in Singapore. Talk about being god-tier!
There are several branches all over the island too! These include Queensway Shopping Centre, United Square, Tiong Bahru and East Coast Road. With such accessibility and convenience, you really have no excuse not to give 328 Katong Laksa a try! 
Information: 
East Coast Branch: 216 E Coast Rd, Singapore 428914 Opening Hours: 10:00-22:00
(Many other branches islandwide)
Chicken Rice lovers rejoice! Although Chicken Rice stalls are a dime a dozen in Singapore, I'm sure we've all had those special plates of chicken rice that made us go "oomph!" with their robust flavour and texture.
This stall is just that, standing out with numerous favourable reviews where many vouch for its steamed chicken to be one of the best. Upon ordering, you will realise that although the rice tastes fairly atypical of the standard chicken rice, the chicken is where it's at. Accompanied with sliced cucumbers and acar, the chicken is served cold and the meat is tremendously succulent, especially when it's combined with the duck soya sauce sitting below.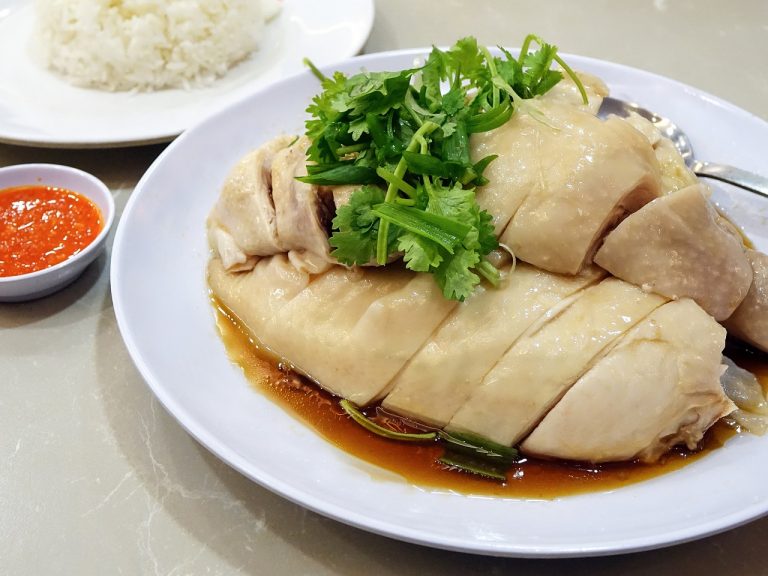 All in all, Yishun 925 Chicken Rice takes a common hawker dish and transforms it into something unforgettable, thus earning its place as one of the best chicken rice in Singapore. Give it a try to experience it for yourself!
This stall never fails to conjure a snaking queue during peak hours, so be sure to avoid lunch and dinner periods if you wish to save some time. Their steamed chicken also tends to sell out relatively early so plan your visit well to avoid disappointments.
Information:
Blk 1#01-249, 925 Yishun Central
Tel: 6481 0208
Opening Hours: 10:00-22:00 (May differ if sold out early)
New Rong Liang Ge Roasted Duck
While New Rong Liang Ge Roasted Duck's signature dish is, well, their roasted duck, many flock to the hawker stall for their wide array of affordable herbal soups as well. With a price range of $2.50-$4.00, these nourishing double-boiled soups provide a hearty balance to the crisp and savoury flavours of the stall's roasted meat, and are especially comforting on rainy days.
As for the roasts, the stall stays true to their Cantonese origins, providing an authentic take on the traditional dish. Everything is fire-roasted here, and the meat is specifically selected to ensure that only the most juicy and flavourful bits are served to customers. Their duck is crispy on the outside and tender on the inside, and pairs especially well with their signature rice drenched in dark sauce.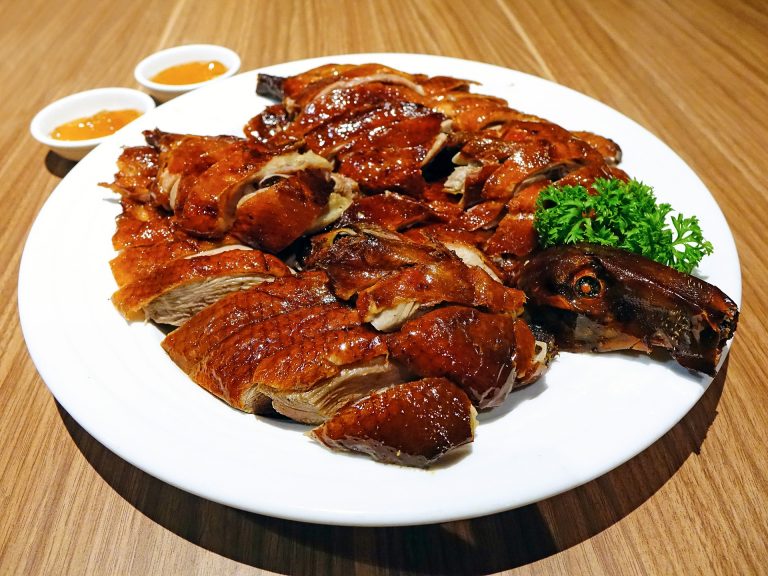 We recommend getting the trio platter of roasted duck, char siew and pork belly to get the most out of what the stall has to offer. Enough for two to three to share and still below $20, it is definitely a good deal for a hearty meal, especially one of such quality.
Another thing to note is that all of the meat New Rong Liang Ge serves can be customised to your own liking in terms of fattiness. Simply request for a fattier bit if you feel like chewing on some sinful, cackling fats, or a leaner portion if you're looking to indulge but still want to watch the calories.
Information:
3838 Eating Place, 269B Queen Street, #01-235 S182269
Tel: 9099 9498
Opening Hours: 09:00-22:00
Price Range:
$3.00-$18.00 (for sharing)
Hup Kee Fried Oyster Omelette
Located in the ever-popular Newton Food Centre, this is a stall that both locals and tourists should not miss. Its signature dish – the fried oyster omelette, or Orh Luak – will be sure to heighten your expectation of how every oyster omelette should taste from the first bite.
The omelette here is presented as a whole piece of uncut scrambled egg, allowing the eggy flavour of the yolk and the profound oceanic flavours of the oysters to be sealed in. The oysters here have a refreshing aftertaste to it – fishy and sweet but not overly powerful on the palate – balancing out the taste of the fried egg and starch and creating a perfect blend of flavours.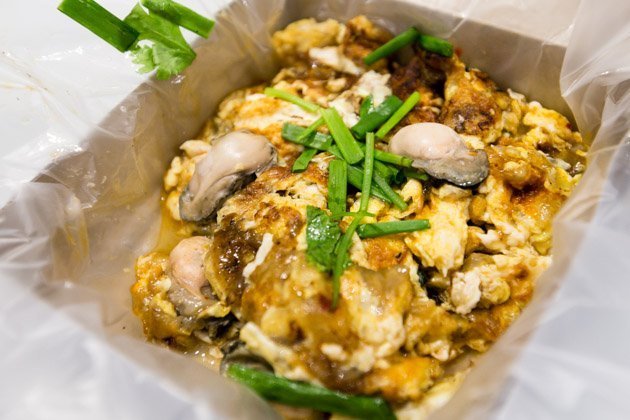 Their specialty chilli is also something to note. While sweet at first bite, it slowly develops a fiery burn that can give spicy food enthusiasts a run for their money. If the cast of Crazy Rich Asians ate here, it's got to be good, right?
Information:
#01-73 Newton Food Centre, 500 Clemenceau Avenue North, 229495
Operating Hours: 17:30-02:00
Swatow Seafood Restaurant
Those staying in the Toa Payoh region would definitely have visited this restaurant for their Dim Sum High Tea buffet at least once since the restaurant's opening in 2011. While Teochew Dim Sum is not so commonly seen in local restaurants, Swatow Seafood Restaurant's carefully curated range of dishes will definitely turn you into a fan and keep you returning for more.
Influenced by traditional Cantonese food, Swatow's dishes combine a delectable mix of Cantonese and Teochew food culture, giving its customers a huge selection of dishes from seafood to vegetarian and even dessert.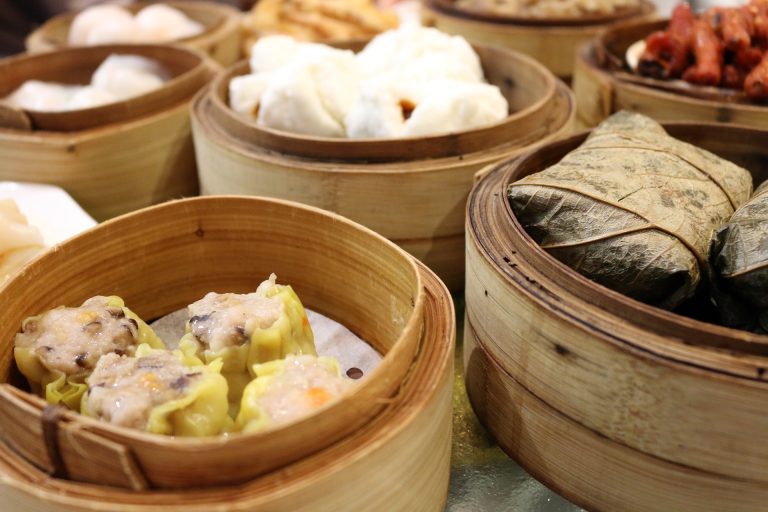 As you dine, servers will move around the tables pushing carts stacked full of delicious-looking Dim Sum platters. Our top picks would be the Golden Custard Buns and the Teochew Steamed Pork Buns. The first is overflowing with sweet yellow goodness, while the latter contain whole pieces of braised pork belly – complete with skin and fat. The soft and fragment buns enclosing the fillings are also fluffy and slightly sweet, providing a heavenly combination of flavours.
Dim Sum doesn't usually come in buffet in Singapore, which makes this affordable buffet restaurant all the more special. At a price point of only $25++ per pax, we'd say this high tea buffet is definitely worth the hype.
Information:
#01-Toa Payoh Blk 181 Lorong 4 Toa Payoh #02-602, Singapore 310181
Tel: +65 6363 1717
High Tea: 3:00pm – 5:00pm
Price Range:
$25.00-$35.00
There isn't much to do on National Day other than watching the NDP performances and the fireworks display, so what are you waiting for? Now that you are armed with this list of famous yet affordable traditional food stalls, it's time to go down the list and make the verdict yourself on whether these places truly stand out!
We hope that these recommendations will not only bring great joy to your taste buds, but also bring out your inner Singaporean – just in time for the National Day festivities. Be sure to leave us a comment letting us know how you feel about these food options and whether they are truly worth all the hype after you've tried them, and lastly, remember to bring a packet of tissue paper so you can chope all the seats for your friends and family!