As part of our #SIGNALGREETSYOU campaign, our team has been visiting various clients over a span of 2 months from December to February. We managed to visit 7 of our clients located in various parts of Singapore!
The campaign was proposed for us to garner feedback from clients adopting our wireless paging systems. Through this campaign and the feedback gathered, we hope to provide better service and products in the future for our clients. Even though it was hard work, the insights and experiences we gained from this campaign has helped us to further understand the on-the-ground operations and witness creative uses of our paging systems. This would not have been possible if not for the support and cooperation provided by the following businesses. From all of us at SIGNALGRYD, thank you for making this campaign a success!
Read more to find out where exactly did we go and what did our clients have to say about our systems!
NUNSARAM KOREAN DESSERT CAFE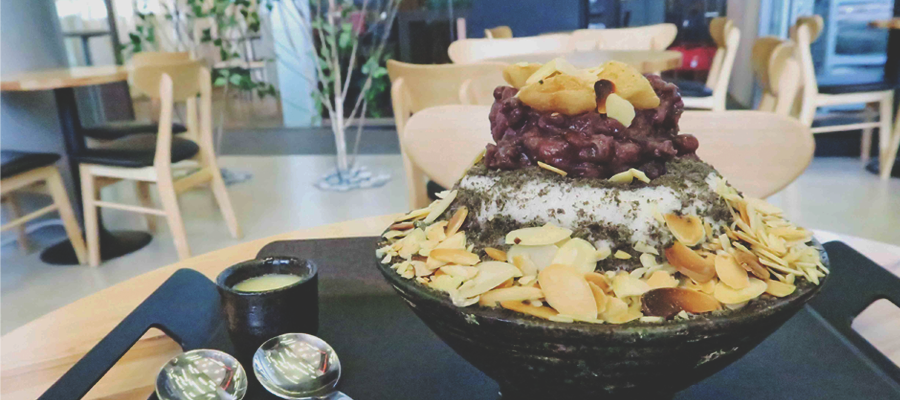 Address: 181 Orchard Road, #05-51/52 Orchard Central, Singapore 23889
First Stop: Nunsaram Korean Dessert Cafe! Do you know that all Nunsaram outlets use SIGNALGRYD's wireless paging system? With the rising popularity of Bingsu in sunny Singapore, Nunsaram's outlets are often packed with crowds of people and their staffs had to juggle between both food preparation and servicing customers. To lessen their work burden and improve their operations, Nunsaram employed the use of our wireless paging system to automate the collection process. This encourages self-service and allows the employees to focus more on food preparation!
We paid a visit to Nunsaram at Orchard Central and tried their signature Injeolmi Bingsu. While enjoying our dessert, we caught up with the staff and asked for feedback regarding our paging system.

Meet & melt
Address: 2 Orchard Link, #02-33/34 *SCAPE, Singapore 237978
Moving on to our second stop, Meet & Melt cafe located at *SCAPE! We had the pleasure to work with Shawn of Meet & Melt who kindly offered us the cafe's signature dessert dishes – the Mentaiko Lava Toast and Over The Top Mint Chocolate Milkshake!
Starting out as a family mom-and-pop store located in Tampines, Shawn shared with us his personal thoughts on using paging systems for small businesses. He highlighted to us the improved efficiency and he also explored new ways to improvise the paging systems in order to further meet the needs' of his customers. Can you think of any ways to improvise the paging systems?

WE EXPERIMENT
Address:  1 Jalan Pisang, #01-01, Singapore 199069
Tucked in a corner right opposite the grand Masjid Sultan Mosque, We Experiment was our third stop! Known for its unique food flavors, we decided to try their Heisenberg drink which was a refreshing blend of orange, lime, and mint!
However, we realised that We Experiment did not use our systems for their regular day-to-day operations. Instead, our systems were only used when they have ongoing events. During such events, customers tend to wander about the event space and it can be difficult to locate them. Hence, the use of pagers allows the staff to inform customers that their food is ready for collection. Customers can then roam about instead of waiting in line for their food. Such a creative way to utilise the wireless paging system!

A POKE THEORY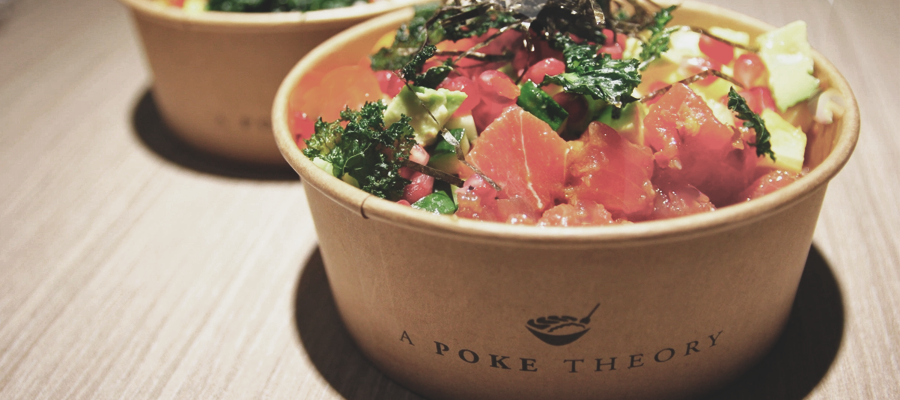 Address:  27 Boon Tat Street, Singapore 069623
Featured countless times by the media, A Poke Theory was the 4th stop of #SIGNALGREETSYOU. We were lucky to make it before the lunch hours as it is a favourite of many office workers. Served with a generous portion of Spicy Miso Salmon and many fresh toppings, it was definitely worth the journey there.
Located in the CBD, A Poke Theory expects long queues during lunch hours. In order to create more space for their staff and customers, they have decided to automate the queuing system through the use of SIGNALGRYD's paging system. Now, staff no longer have to worry about the long queues as the self-service system allows customers to settle down and to be alerted when food is ready for collection.

FU LIN BAR
Address:  127 Telok Ayer Street, Singapore 068596
A well-known lunchtime haunt in the Telok Ayer neighbourhood, Fu Lin Bar's Yong Tau Foo is definitely something worth trying. Covered in their unique gravy sauce, we found their dish to be appetising and distinctive from typical Yong Tau Foo dishes in Singapore!
When our team arrived at Fu Lin Bar, it was already packed with office workers. We were glad to see that many of them were holding on to SIGNALGRYD's pagers while waiting for their food to be prepared. With the use of paging systems, customers were able to settle down comfortably and wait instead of lining up for their food. When we asked the management at Fu Lin Bar for feedback, they shared with us the convenience brought by the paging systems and how it has improved the dining experience for their customers.

BUTTER MY BUNS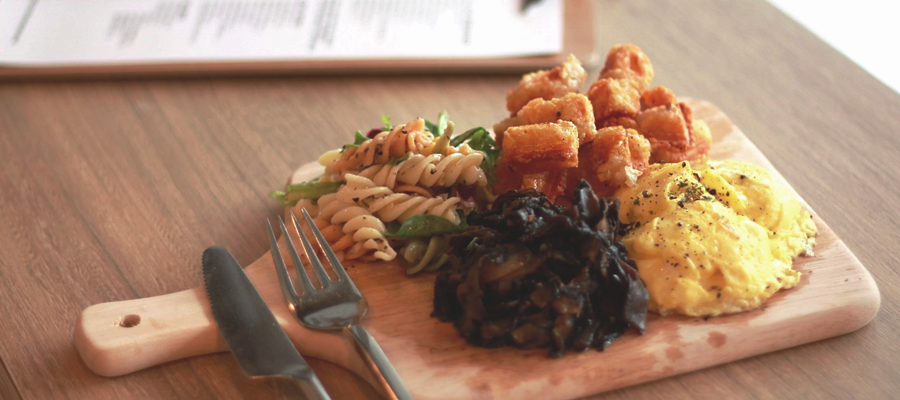 Address:  NUS UTown, 2 College Avenue West, Stephen Riady Centre, #01-07
The 6th stop of #SIGNALGREETSYOU was Butter My Buns cafe located in National University of Singapore (NUS). Our team loved the concept behind Butter My Buns! The casual cafe environment along with the mix-and-match breakfast style left a lasting impression!
Butter My Buns aims to keep up with today's tech-savvy students by modernizing their queue system through the use of SIGNALGRYD's wireless paging system. The management was prompted to introduce wireless paging systems into their operations after reviews stating "long waiting time and a lack of buzzer system for food collection." Knowing that efficiency and speed is key, especially for the students, they adopted our wireless paging system to provide better and quicker service!

The Spread
Address:  Mochtar Riady Building, School of Computing, NUS Business School
The final stop of our #SIGNALGREETSYOU campaign was The Spread located in the heart of NUS Business School! This newly opened cafe serves a wide variety of mouthwatering treats, ranging from healthy greens to soft chiffon cakes. We settled down at The Spread and ordered its Lychee Rose Cake. The soft texture of the cake, accompanied by the coffee's aroma wafting in the cafe, The Spread is definitely an ideal location for tired students to recharge after classes!
The management kindly provided us feedback about using wireless paging solutions within a school compound. Since students are often rushing for classes, they have very little time for meals. Hence, The Spread aims to provide efficient and speedy service. With the help of wireless paging systems, staff will be able to fully focus on food preparation process, leaving food collection to the customers.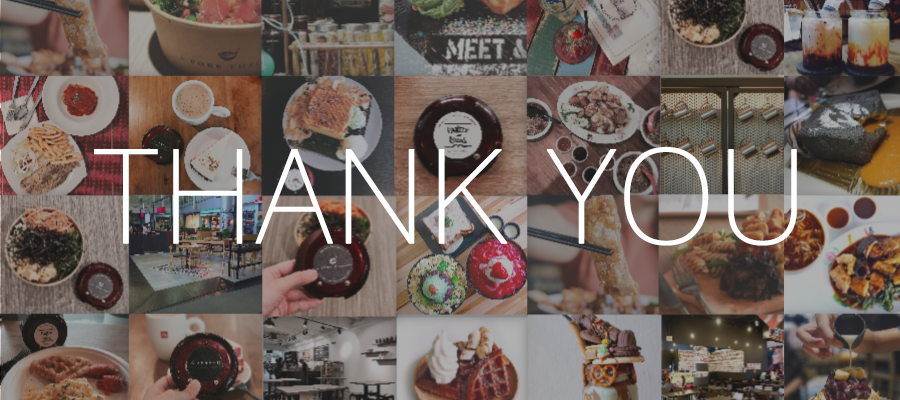 And that sums up our #SIGNALGREETSYOU journey! We had a great time visiting our clients and enjoying the delicious food and beverages! Once again, we would like to thank all the participating F&B outlets for their help.
Together, we can make the SIGNALGRYD experience an even better one for everyone!